Mark Gray Law Firm
Legal insight, business judgment and professional integrity.
We are located in Uptown Ankeny on the corner of 3rd and Walnut Streets.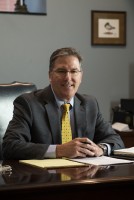 Mark R. Gray
Mark was born and raised in Ankeny and has practiced here since 1989. He practices primarily in Estate Planning (wills, power of attorney, living wills, trusts), Probate (decedent's Estates), Trust Administration, Real Estate (residential and development), and Corporate Law (small business representation, including corporations and limited liability companies).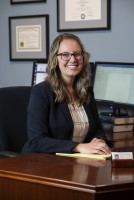 Alexandria A. Greim
Alexandria "Aly" Greim is an associate attorney with Mark Gray Law, PLC. Aly represents clients in both commercial and residential real estate transactions, including platting and development, title work, ownership transfers, closings, and leasehold interests. She also represents a variety of small businesses, including corporations and LLCs, in their corporate matters.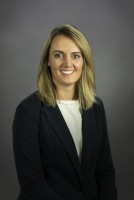 Marquel R. Schultheis-Stuedemann
Marquel is an associate attorney with Mark Gray Law, PLC. Marquel represents clients in all aspects of estate planning, probate and trust administration, including wills, powers of attorney, living wills, and trusts.